Travel Diary: Marfa, TX
AS HUGE FANS OF MARFA, WE'VE PREVIOUSLY WRITTEN ABOUT OUR TRAVELS OUT TO THE TINY West Texas ART OASIS. BUT AFTER TEAM HOTELETTE'S JOURNEY WEST FOR THE FIRST ANNUAL MARFA INVITATIONAL, WE WANTED TO PROVIDE YOU WITH OUR DEFINITIVE GUIDE. THOUGH WE'LL PROVIDE YOU WITH OUR HOTSPOTS, OUR BEST PIECE OF ADVICE IS THIS: BE OPEN, BE FRIENDLY, START CONVERSATIONS AND LET MARFA TAKE YOU ON THE UNEXPECTED WEEKEND TRIP OF YOUR LIFE! SOUNDS SAPPY, BUT Serendipity is a staple here!
Where to Eat: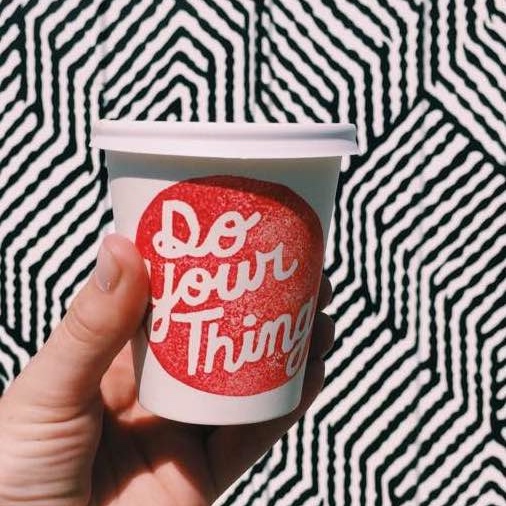 GRAB COFFEE + TOAST FROM DO YOUR THING COFFEE, WHICH IS HIDDEN INSIDE THE MARFA LUMBAR YARD (AKA A COLLECTION OF ARTISTS' STUDIOS). HERE IS WHERE YOU'LL SEE EVERYONE WHO'S IN TOWN, CATCH UP ON THE LATEST BIG BEND NEWS AND FUEL UP FOR YOUR DAY OF GALLERY HOPPING.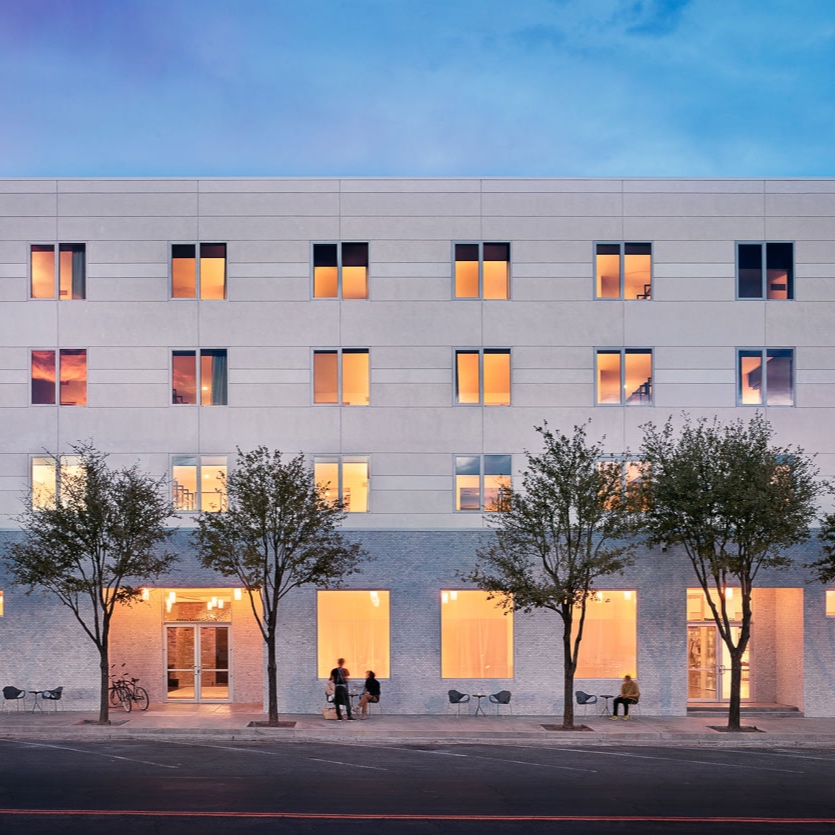 HOTEL SAINT GEORGE IS THE NEW KID ON THE BLOCK - BUT IT'S QUICKLY BECOME AN INSTITUTION. THE ARCHITECTURE AND DESIGN IS BEAUTIFUL - ALMOST AS BEAUTIFUL AS THEIR BURGER. DON'T MISS IT!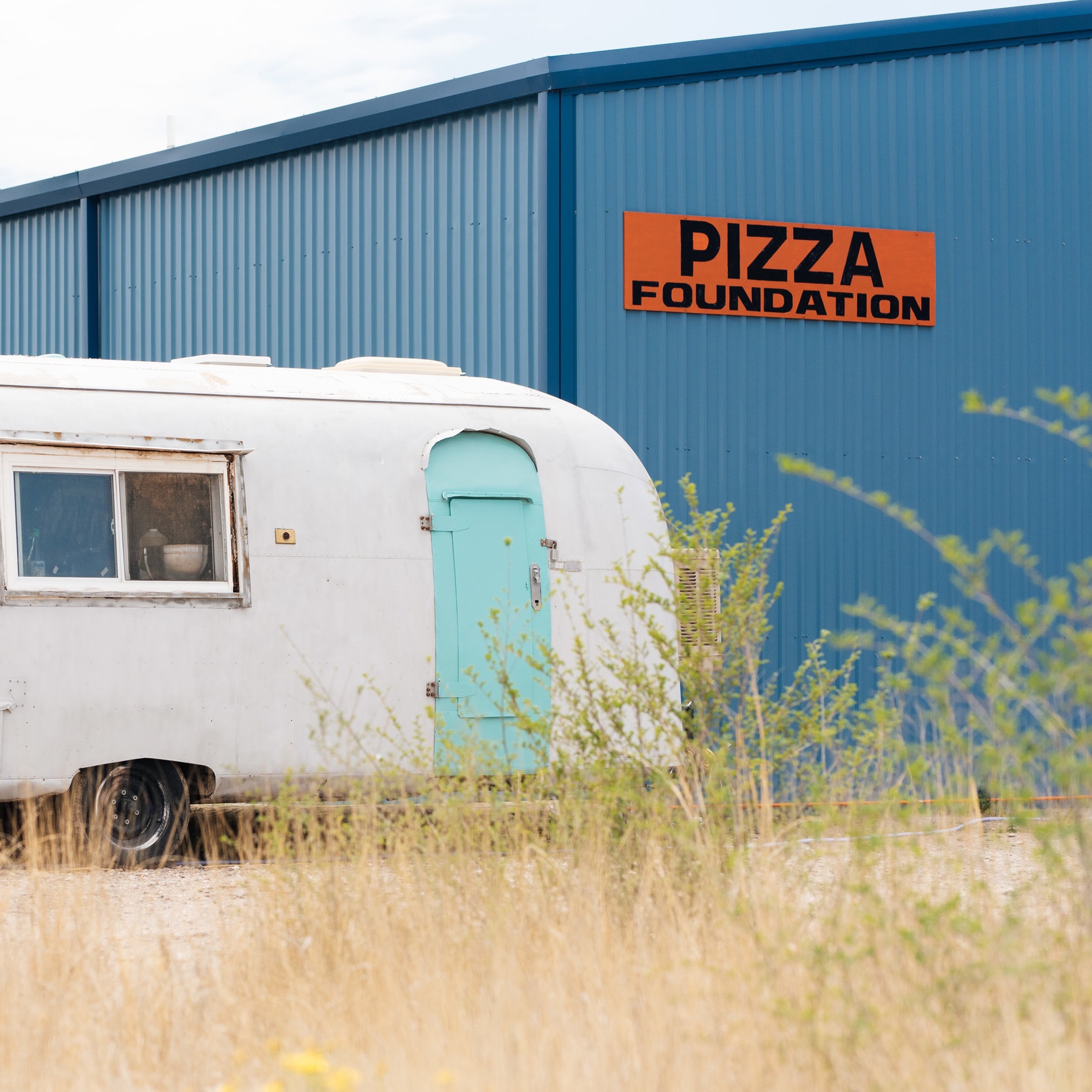 THE GANG BEHIND PIZZA FOUNDATION TAKES SABBATICALS TO ITALY, IF THAT TELLS YOU ANYTHING ABOUT THE QUALITY OF THE PIZZA. THOUGH WE'D SUGGEST ORDERING AN HOUR AHEAD OF TIME - THEIR PIZZA CAN'T BE MISSED. ORDER A BOTTLE (OR TWO) AND ENJOY YOUR CUSTOM CRAFTED 'ZA.
(PHOTOGRAPHY BY MARSHALL DAVID, SECRETARY STUDIO)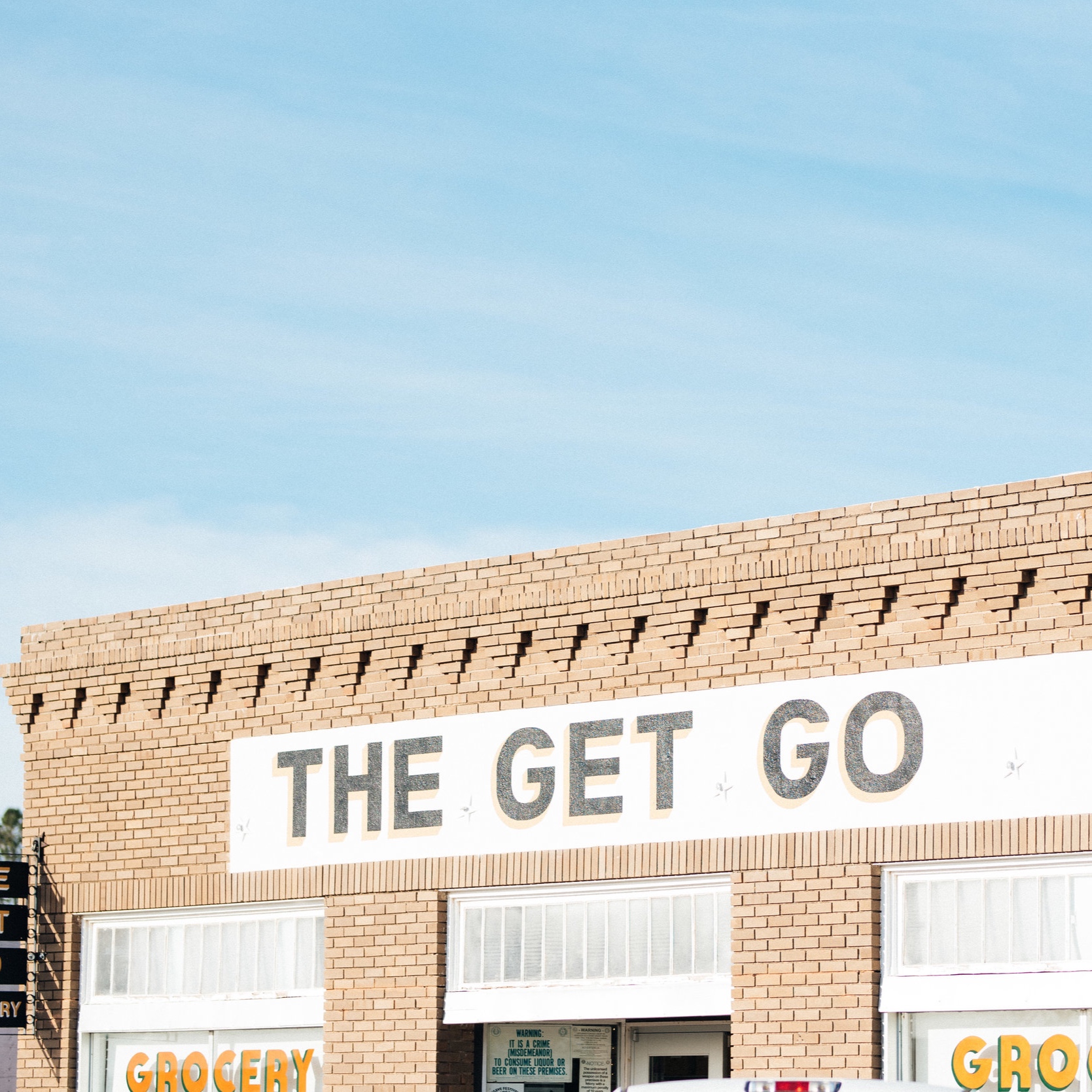 THIS IS THE WHOLE FOODS OF MARFA. CHOCK FULL OF ARTISANAL CHEESES, MEATS, FRESH VEGGIES + FRUITS, AS WELL AS LOCAL COFFEE, BEER AND SNACKS. WE WISH THIS STORE WAS OUR NEIGHBORHOOD GROCER. DON'T FORGET TO PICK UP ONE OF THE GET GO'S CUTE TOTES!
(PHOTOGRAPHY BY MARSHALL DAVID, SECRETARY STUDIO)
WITH ITS SWING CHAIRS, PING PONG TABLES, AND TEEPEE, PLANET MARFA IS ALLISON CRAWFORD'S FAVORITE BEER GARDEN. JUST NOTE, IT'S ONLY OPEN WEEKENDS FROM SPRING BREAK TO OCTOBER.
THIS IS THE QUINTESSENTIAL SMALL, WEST TEXAS WATERING WHOLE - THE LOST HORSE DOESN'T LOOK LIKE MUCH FROM THE OUTSIDE, BUT IT'S GOT MORE CHARACTER THAN IT CAN HANDLE (THE OWNER IS A ONE-EYED COWBOY). LOCALS AND VISITORS ALIKE BRING THEIR DOGS FOR A BEER AND LIVE MUSIC. DON'T MISS IT!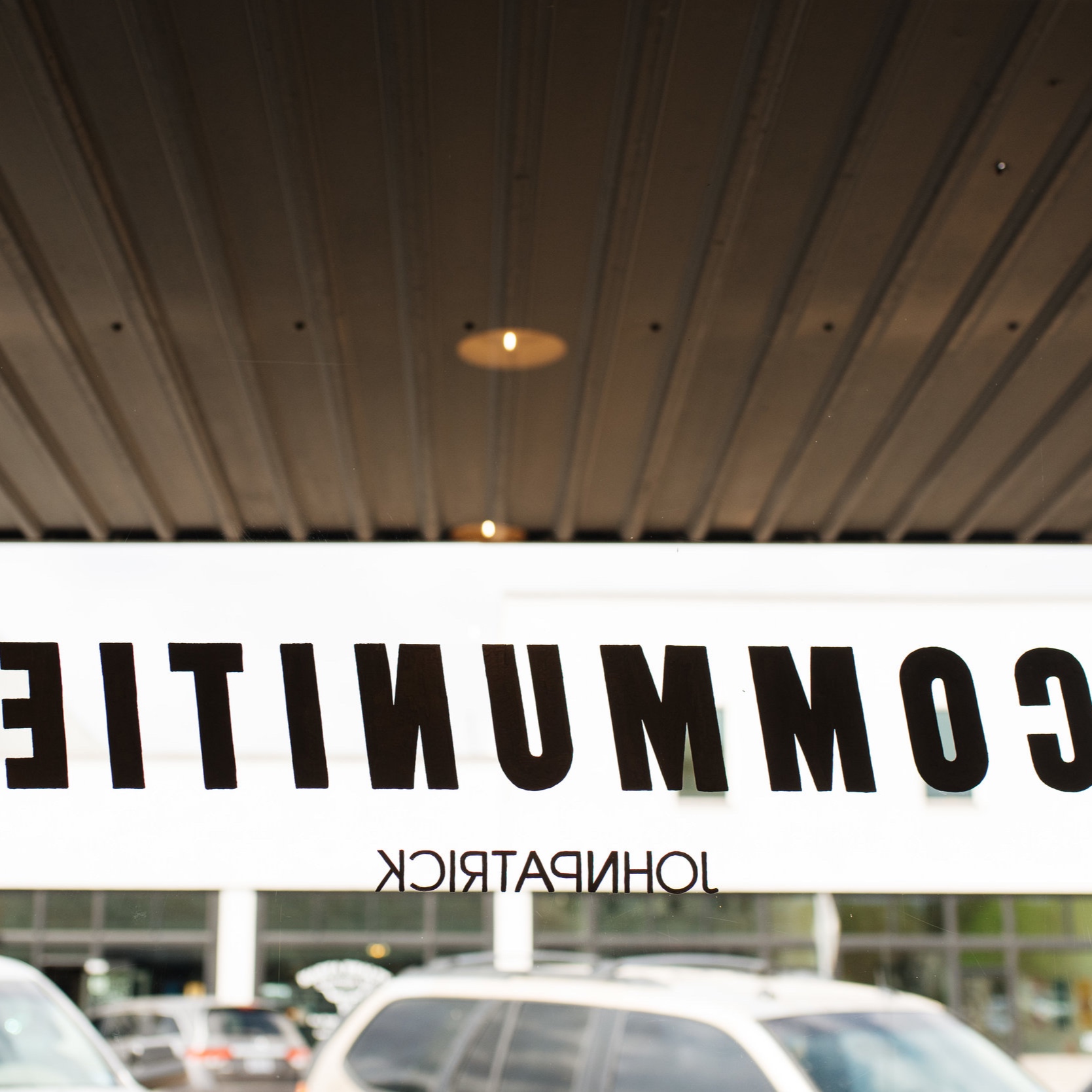 LOCATED ON THE MAIN (ONLY?) DRAG OF MARFA, COMMUNITIE OFFERS A CURATED SELECTION OF ARTISANAL, SUSTAINABLE HATS, CLOTHING AND HOME GOODS. PICK UP A HAT TO SHADE YOUR FACE FROM THE DESERT SUN.
(PHOTOGRAPHY BY MARSHALL DAVID, SECRETARY STUDIO)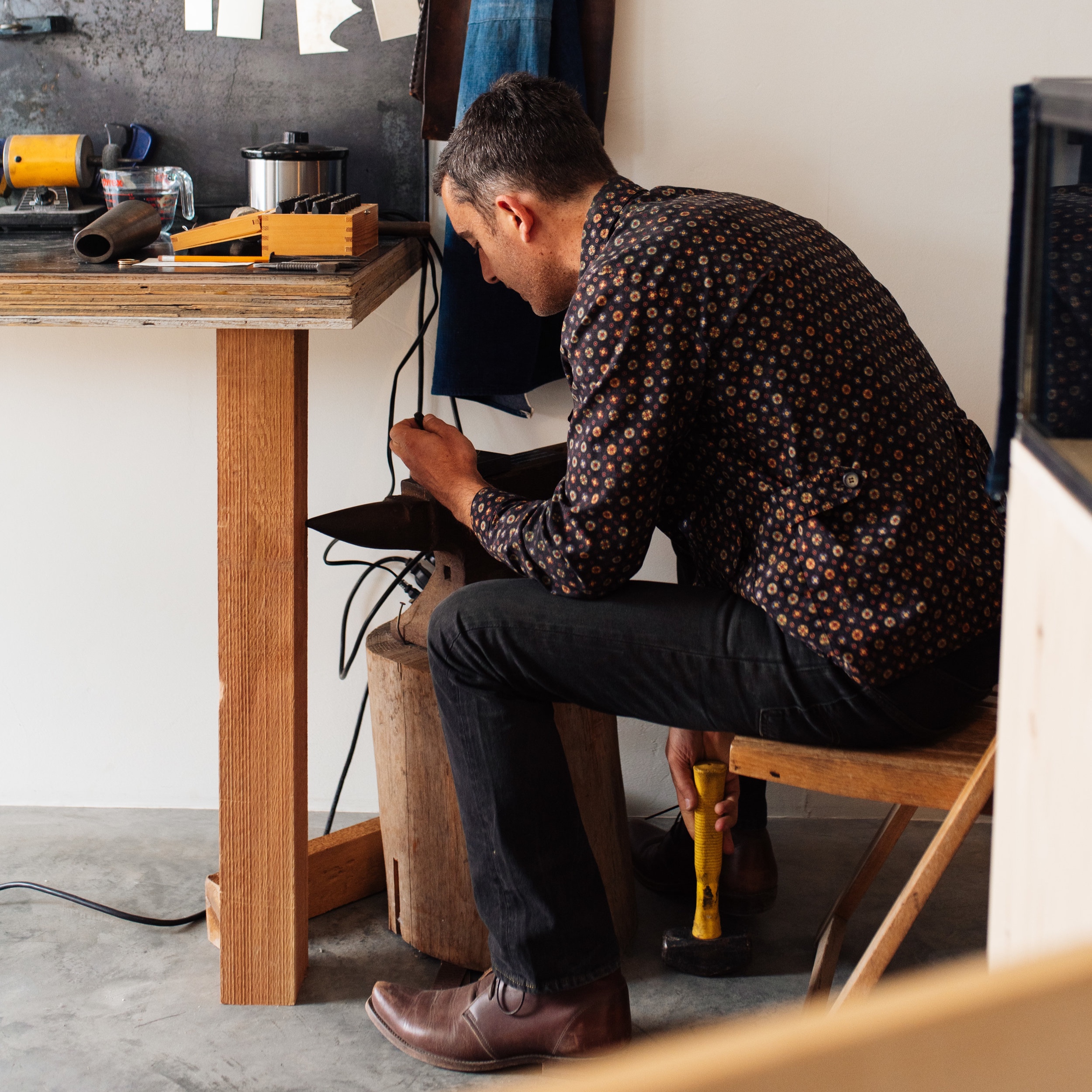 MANO MERCANTILE IS A FUSION OF JAPANESE AND TEXAN CULTURE THAT CULMINATES IN THE COOLEST BOUTIQUE. OWNED BY A ARTIST COUPLE - THE WIFE WAS A CONCEPT DESIGNER AT LEVI'S, BTW - THE SHOP EXUDES COOL. DISCOVER VINTAGE LEVIS, INDIGO DYED TEXTILES AND BEAUTIFUL TURQUOISE JEWELRY.
(PHOTOGRAPHY BY MARSHALL DAVID, SECRETARY STUDIO)
ASHELY ROWE EMBODIES THE MARFA/NYC LIFESTYLE - YOU JUST KNOW HER STORE WOULD FIT RIGHT IN ON A SOHO SIDE STREET. MEET THE DESIGNER, TAKE IN THE COOL VIBES, AND LEAVE WITH AN OUTFIT THAT WILL MAKE YOU FEEL LIKE THE COOLEST VERSION OF YOURSELF.
SHOP THE FAMED COBRA ROCK HANDCRAFTED BOOTS (AND A COLLECTION OF JUMPSUITS AND JEWELRY) AT COBRA ROCK. THE OWNER IS THE MOST HUMBLE HOST, AND YOU'LL FEEL RIGHT AT HOME. IF YOU GET THIRSTY WHILE SHOPPING, POP INTO COBRA ROCK'S NEIGHBOR, SE VENDE, FOR A TOPO CHICO (AND SOUVENIR) FROM THE STANDALONE VENDING MACHINE.
(PHOTOGRAPHY BY MARSHALL DAVID, SECRETARY STUDIO)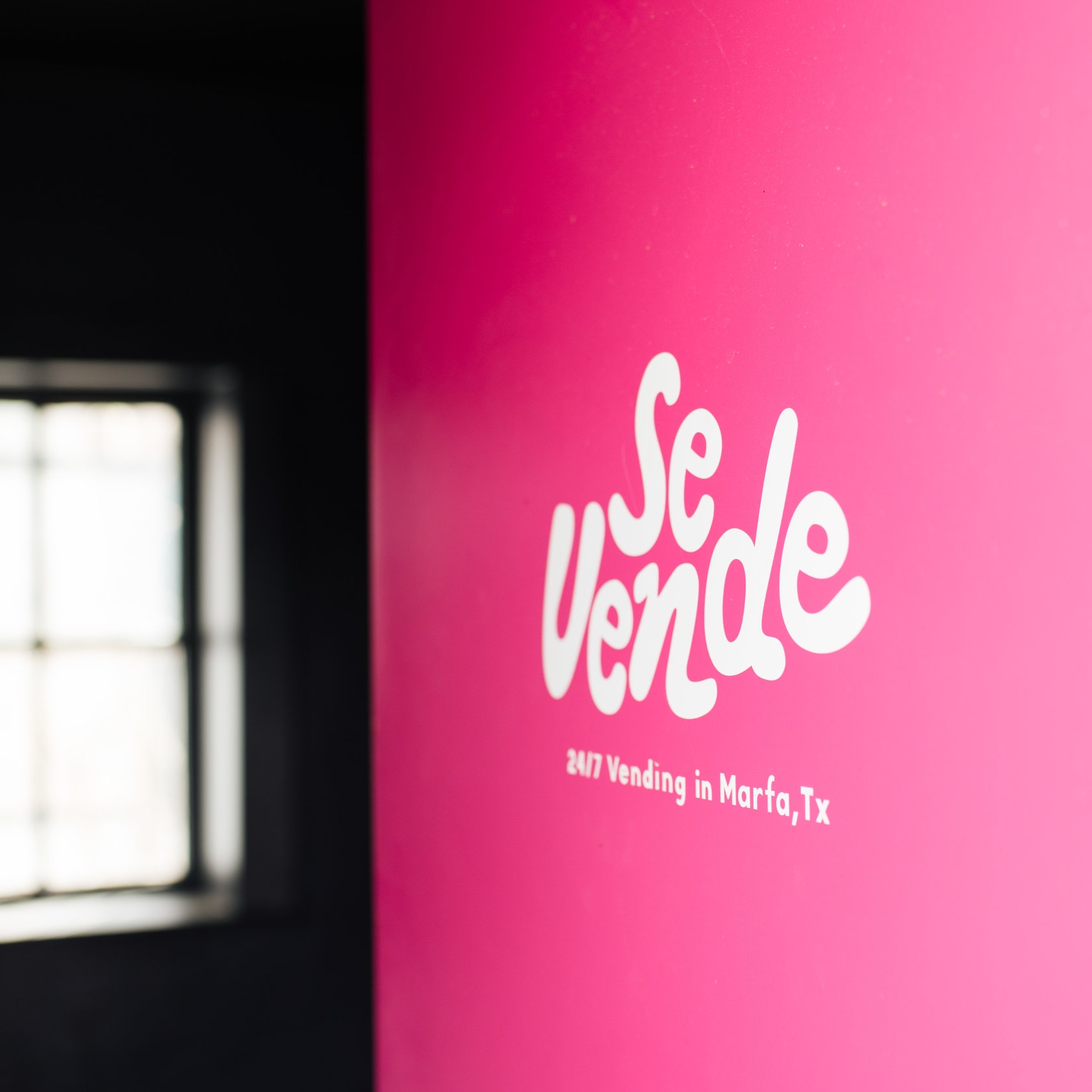 FORGOT SOMETHING? NEED A TOPO CHICO? LOOK FOR THE PINK DOOR. NESTLED INTO A LITTLE ROOM NEXT TO COBRA ROCK, SE VENDE IS A STAND ALONE VENDING MACHINE OFFERING EVERYTHING FROM ART TO TOPO TO SOUVENIRS.
(PHOTOGRAPHY BY MARSHALL DAVID, SECRETARY STUDIO)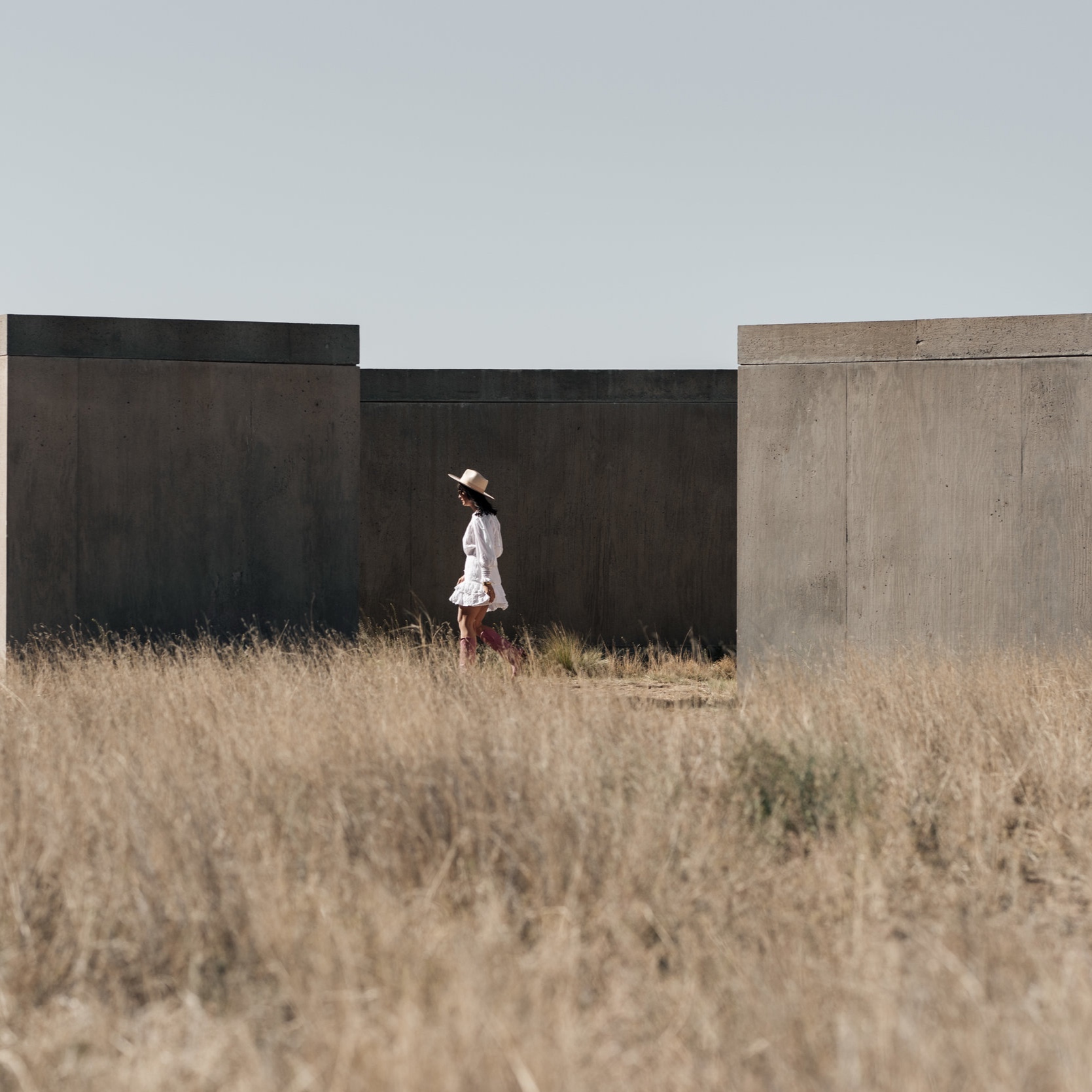 THE CHINATI FOUNDATION IS A MARFA INSTITUTION. ESTABLISHED BY DONALD JUDD IN 1986, THE FOUNDATION PRESERVES AND PRESENTS LARGE SCALE, PERMANENT INSTALLATIONS IN THE SURROUNDING AREA. TAKE THE GUIDED TOUR, OR HIT THE HOT SPOTS: THE BLOCKS. .
(PHOTOGRAPHY BY MARSHALL DAVID, SECRETARY STUDIO)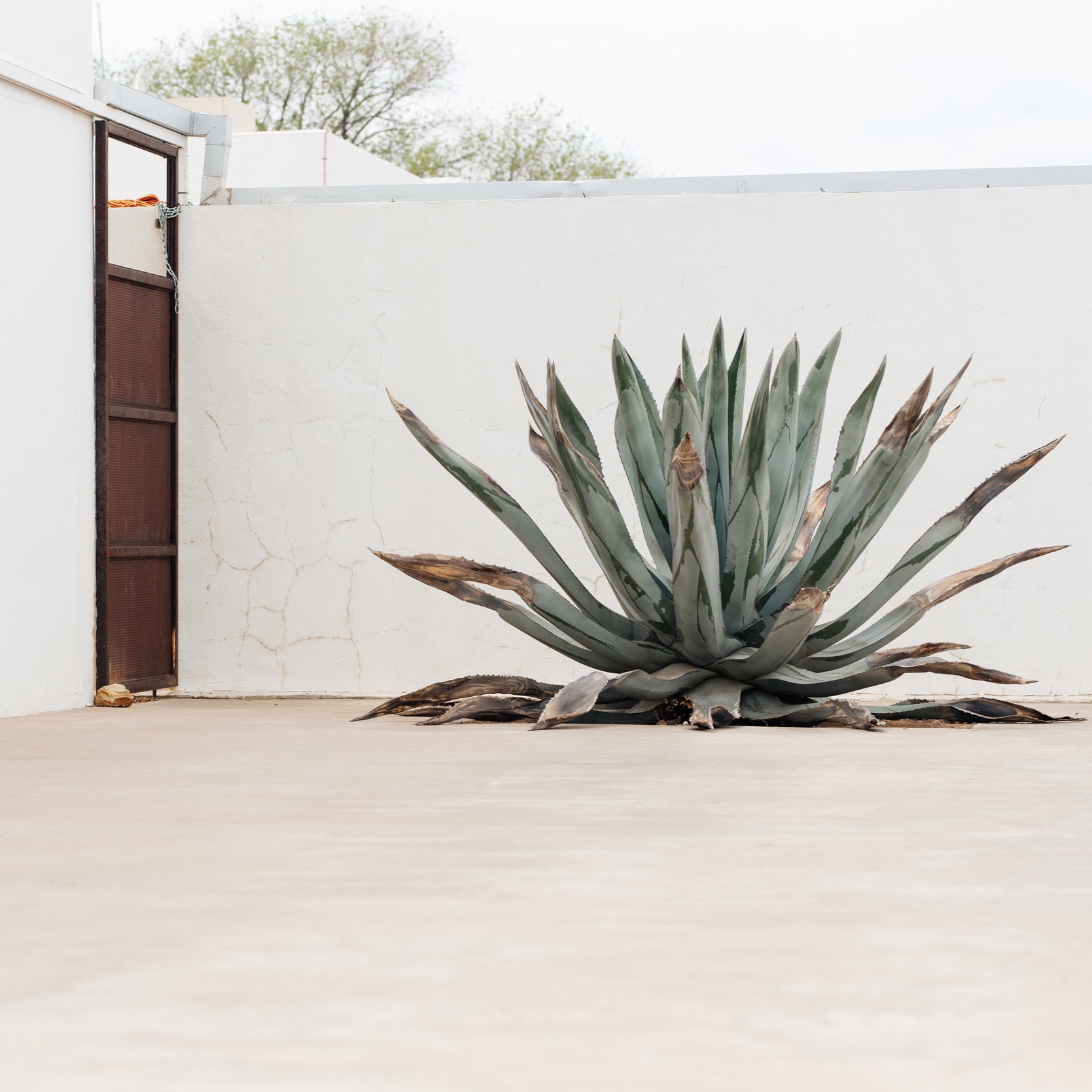 BALLROOM MARFA IS ANOTHER MARFA INSTITUTION THAT PROMOTES THE ARTS, SPECIFICALLY DYNAMIC AND CONTEMPORARY ARTS. THE NAME HAILS FROM THE BUILDING'S HISTORY AS A DANCEHALL.
(PHOTOGRAPHY BY MARSHALL DAVID, SECRETARY STUDIO)
RULE GALLERY IS A LIVING/STUDIO SPACE IN THE CUTEST LITTLE MARFAN COTTAGE. TAKE A TOUR THROUGH THE HOUSE TO VIEW WORKS BY INTERNATIONAL (AND LOCAL) ARTISTS. WHEN WE WERE THERE, THEY INVITED US TO THEIR TEA AND TEQUILA PARTY!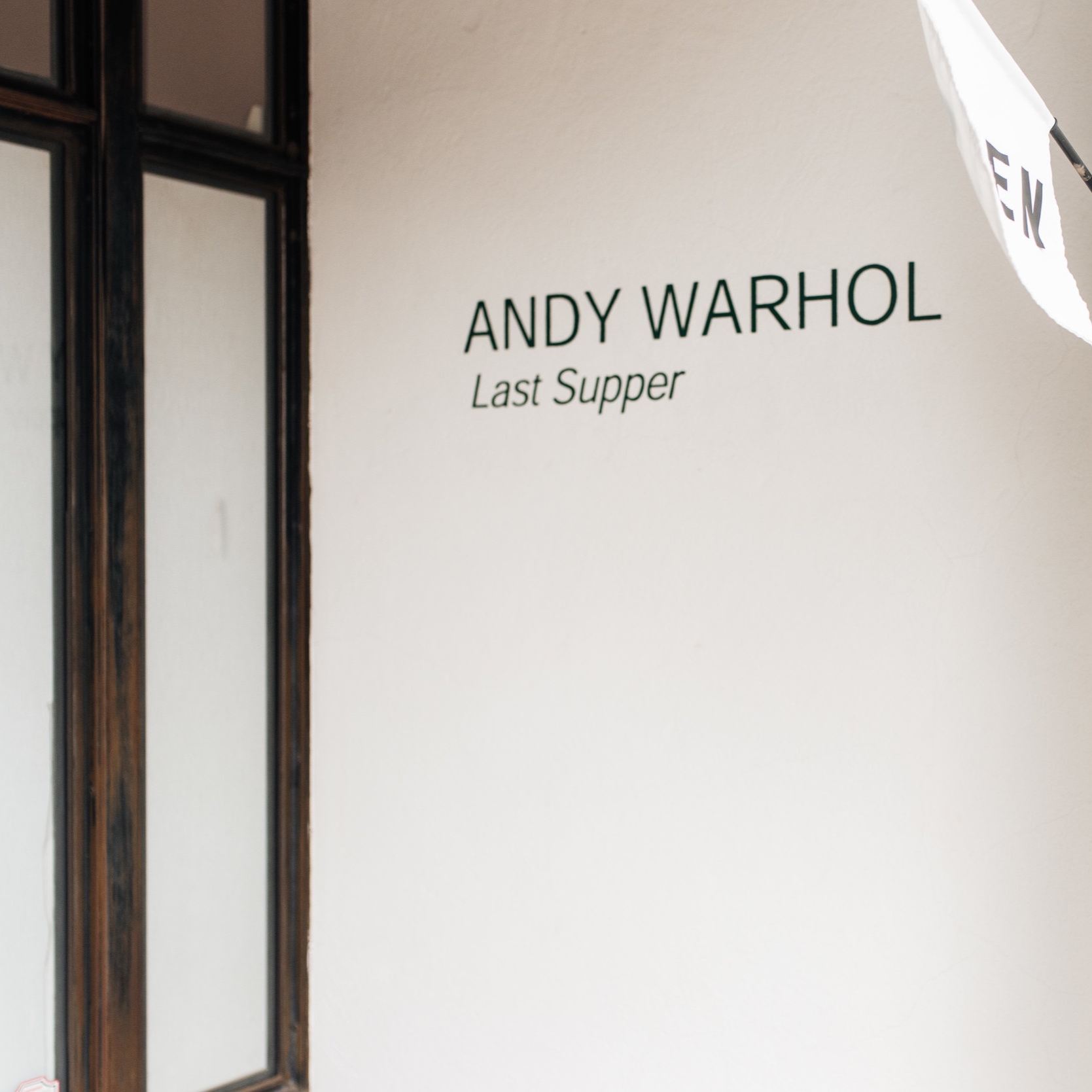 PERHAPS BETTER KNOWN AS THE WARHOL INSTALLATION, THE AYN FOUNDATION HOUSES ANDY WARHOL'S LAST SUPPER. IT'S A QUICK STOP - JUST ONE ROOM - WHERE PICTURES AND VIDEO ARE NOT PERMITTED.
(PHOTOGRAPHY BY MARSHALL DAVID, SECRETARY STUDIO)